Rebecca Shteyn
/r/NoFap is an online porn recovery community forum on Reddit where you'll come across thousands of men who are seeking support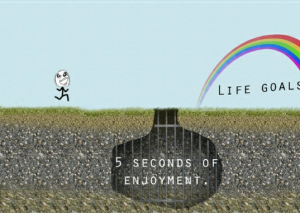 for their problematic pornography use (PPU), which they feel has hindered their daily lives. Close contact with others who share the same self-diagnosis can be helpful and the internet makes it easy to do so, but is PPU worrisome enough that it's necessary? Scientists still debate whether or not pornography is addictive in the same way that drugs or gambling are, but many argue that stopping should be as easy as closing the Pornhub tab.
To determine if PPU is similar to other disorders of addiction, Gola and his colleagues (2017) recruited male subjects with and without PPU, and exposed them to images that predicted the reward that they would receive later. These cues could be something like a pixelated image of a woman, or two dollar signs. The subjects were then rewarded with erotic images or money, depending on the cue. You would think that for those with PPU, seeing a sexy photo of Jennifer Lawrence would be the highlight of the entire experiment, but the pornography users' behaviors and brains showed otherwise. Brain scans showed that PPU subjects had increased brain activity, and were even able to complete simple puzzles faster upon receiving a novel erotic cue. This increased brain activity was specifically seen in the brain region responsible for linking motivation with reward.
These findings show that the subjects were stimulated by the anticipation of the reward–think of laying in bed, wide awake, on Christmas eve. No matter how great the gifts are, you don't feel quite the same on Christmas morning as when you were trying to fall asleep the night before. The same happened to the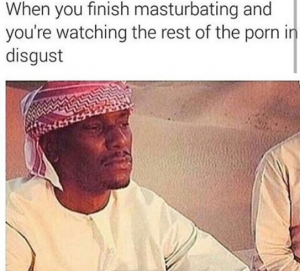 PPU subjects: their brain activity fell after finally seeing Jennifer Lawrence's butt. The differing brain activity for the cue and the reward shows that there is more pleasure in the journey of getting to the porn, rather than in the actual content. We see this same pattern in drug addiction and relapse, where being in a certain space that you associate with drug activity actually stimulates you before the drugs are consumed. The space itself is the motivating force.
These strong behavioral responses towards cues rather than rewards suggest a link between the mechanisms of PPU and other addictions. PPU can hinder everyday functioning like any other addiction, and may therefore be a serious cause for concern. Instead of cooking dinner, someone with PPU may spend hours looking for the perfect video, and despite realizing that the box of tissues is nearly empty, they can't stop by simply using their free will. Classifying PPU as an addiction may help to get rid of the negative stigma surrounding it. Instead of going on /r/NoFap, those suffering from PPU could benefit from techniques used to treat other forms of addiction, such as behavioral counseling. After all, severe heroin users don't solely rely on internet forums to get clean.
References
Gola, M., Wordecha, M., Sescousse, G., Lew-Starowicz, M., Kossowski, B., Wypych, M., Marchewka, A. (2017). Can pornography be addictive? An fMRI study of men seeking treatment for problematic pornography use. doi:10.1101/057083