Elizaveta Kravchenko
Let's not beat around the bush. Porn is everywhere, and you probably watch it. Honestly, if you didn't, you likely wouldn't be reading this article. Don't worry, this isn't me judging; we all like getting a little frisky — actually about 70% of men and 20% of women between eighteen and thirty do so every week. However, some definitely get hooked more than others, as a recent study shows.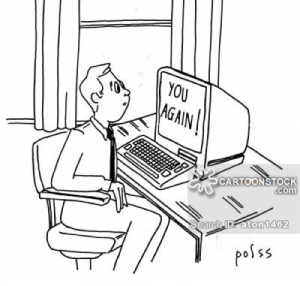 Typically affecting men (sorry fellas, but who's really surprised?), Problematic Pornography Use (PPU) is a type of compulsive sexual behavior where people seek out porn disproportionately often – so much so that the pursuit becomes a significant issue in their daily lives. In fact, scientists now know that for some, dimming the lights and succumbing to the pull of incognito mode may be a sign of addiction.
A 2017 study asked men with and without PPU to do a small task after which they would be rewarded with either some sexy pictures or some money. Both groups were equally good at their task, winning the reward just about the same amount of the time. Regardless of the type of prize received, the subjects also reacted similarly to actually getting their rewards. The difference arose when comparing responses to anticipation of particular prizes.
The behavior of the men in th is experiment highlights a slightly unintuitive distinction; wanting and liking are separate things. While someone who experiences wanting porn might boot up their computer or dig a Playboy from under their bed, someone who experiences liking porn would consider watching it a pleasurable activity. Both wanting and liking play into motivation, measured here by activity in a part of the brain associated with addiction and reward (the ventral striatum). Spikes in neural activity, captured using functional magnetic resonance imagery (fMRI), suggested a person really wanted the reward they were in the running for. It turned out that regardless of whether or not someone compulsively sought out porn, the spikes in their neural activity were very similar upon receipt of either prize, as well as while waiting for a monetary reward.
When anticipating an erotic picture, however, those with PPU showed significantly greater reactivity. These subjects responded the most not to actually seeing the pictures, but knowing that the pictures were coming.
The study showed that people don't have to like porn to want it; while PPU men actually did want to see the images more than the men without the diagnosis, they still liked the pictures about the same amount as the other group. This disconnect between wanting and liking, where wanting is disproportionately high, is a behavioral pattern central to addiction. This supports the suspicion that PPU is a similarly compulsive behavior. But it's not all bad – knowing with more certainty what the problem is helps find ways to fix it. There is now hope that treating PPU with techniques adopted for drug rehabilitation will finally help double click out of the screen, providing those afflicted with hope of a solution.
References:
Gola, Mateusz, Wordecha, Malgorzata, Sescousse, Guillaume, Lew-Starowicz, Michal, Kossowki, Bartosz, Wypych, Marek, … Marchewka, Artur. (2017). Can Pornography be Addictive? An fMRI Study of Men Seeking Treatment for Problematic Pornography Use. American College of Neuropharmacology, 1-11.
Image 1 retrieved from https://www.cartoonstock.com/directory/p/porn_addiction.asp
Advertisement retrieved from http://jjx.pinching.subarnak.net.ua/