Sara Bakalchuk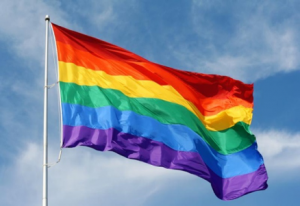 Eating disorders such as anorexia, bulimia and Binge Eating Disorder are a huge problem in our society. However, all of the statistics and news that we hear about don't differentiate cisgender and heterosexual people and assume that this problem affects everyone equally.  Although sexual minorities represent only a small proportion of the general population, they have a highly elevated risk of developing eating disorders as indicated by the National Eating Disorders Association.[1] This had lead many researchers to pose the question:  what causes this discrepancy?
A recent study performed by Jacob C. Rainey et al. attempted to answer to this question by examining rates of addictive eating in a community of sexual minorities and the underlying factors contributing to this discrepancy. A survey was administered to a community sample of 356 participants of which 43.3% were sexual minorities.  Participants were given questions assessing BMI, demographic information,
levels of food addiction, heterosexist harassment, rejection, discrimination and self-compassion.
The results of this study indicated that individuals who identified as sexual minorities were almost twice as likely to develop symptoms of addictive eating than did sexual majorities (16.9% vs 8.0%) and on average experienced more food addiction symptoms than heterosexuals. This inconsistency is likely due to increased levels of harassment and discrimination experienced by members of the LGBTQ+ community.
"In hard times the people of the LGBTQ+ community turn to unhealthy foods to cope." says Dr. Smith – an expert in food addiction disorders at Wesleyan University. (Fake Quote)
With the myriad of mental problems caused by discrimination and harassment, people tend to find themselves craving highly palatable junk foods as a coping mechanism.  Under certain circumstances these constant cravings can turn into a serious food addiction as people lack alternative coping mechanisms. So how can we go about finding alternative coping mechanisms to deal with heterosexist harassment?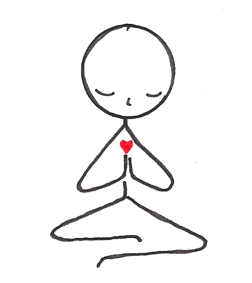 Well to answer this question these researchers looked into the levels of self-compassion rated by their subjects. Self-compassion in this context can be defined as being kind to oneself and knowing that failures are an unavoidable experience among humanity[2].  Those with high self-compassion tend to show less extreme reactions, less negative emotions, less mental health issues and more accepting thoughts. It was found that amongst the subjects studied, those with higher levels of self-compassion showed a much lower risk of food addictive symptoms. Thus, strategies designed to increase self-compassion could greatly help sexual minorities cope with the distress of discrimination.
This study not only shows that sexual minorities experience higher levels of food addiction symptoms, but also suggests possible areas for therapeutic intervention. However, is it important to note that in this case therapeutic intervention is not sufficient; more  screenings for food disorders amongst sexual minorities are greatly needed– as food addiction can lead to serious health problems later in life such as Obesity,
hypercholesterolemia, depression and other diet-related diseases should be carried out. While it is essential to work on changing the way LGBTQ+ people are treated in society, we must also increase therapies that help them cope with harassment and discrimination more accessible, before serious food addictions can occur.
Article – Rainey J.C., Furman C.R. & Gearhardt A.N., Food addiction among sexual minorities, Appetite (2017), doi: 10.1016/j.appet.2017.08.019.
"Eating Disorders in LGBT Populations." National Eating Disorders Association, www.nationaleatingdisorders.org/eating-disorders-lgbt-populations.
Brooks, M., Kay-Lambkin, F., Bowman, J., & Childs, S. (2012). Self-compassion amongst clients with problematic alcohol use. Mindfulness, 3(4), 308-317. doi:10.1007/s12671- 012-0106-5
Picture 1 – LGBTQ Flag. Digital Image. County of San Mateo LGBTQ Commission. Web. 10/16/2017. http://lgbtq.smcgov.org/
Picture 2 – Junk Food. Digital Image. Enjoylivingfit.com. Web. 10/16/2017. <http://enjoylivingfit.com/diet-mistakes-that-affect-weight-loss/>