Dasha Dubinsky
The age of the internet has brought with it the age of widely available porn. The majority of people reading this article have probably stumbled upon pornographic images or videos while surfing the web, voluntarily or not. For most watchers, porn is an enjoyable phenomenon that might take up some small amount of time. However, there are people for whom this once simple activity has progressed into an addiction-like dependency that leads them to seek counseling; they suffer from Problematic Pornography Use (PPU). A new study conducted this year helps understand PPU and how to treat it by examining differences in the brains of people with PPU and comparing them to those of other addicts.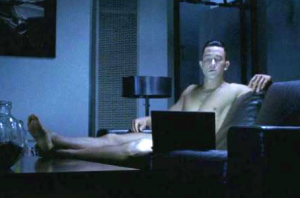 The researchers compared men with PPU and men without it by tracking their responses to either erotic or monetary cues and rewards. The participants would first respond to simple cues representing the reward, either a dollar sign or a pictogram of a woman, and afterwards would receive the actual reward: a monetary amount or a pornographic image. Interestingly, all participants had


similar brain reactions to the monetary components and to the erotic reward. The striking difference was the reaction of men with PPU to the erotic cue informing them they were about to receive the reward. Their reaction to this cue, i.e. their motivation to access the reward image, led to faster response times and higher brain activity in specific areas responsible for anticipation. Men with PPU had a much higher motivation to view the pornography, than the little amount of pleasure it actually brought them in comparison; a problem that is also found in people struggling with substance use disorders.
These findings can be explained by the distinction in the brain between "wanting" and "liking". While this might seem strange, the two are not always connected. "Wanting" motivates behaviors to attain something, while "liking" is associated with the pleasure received after attaining it. For example, you might want to devour that last cookie, even after having already eaten a ton, but doing so might not bring you much extra pleasure. "Wanting" to do something does not always correlate with how much enjoyment you will receive upon completing it. The brain can distinguish between the two and actually has different parts controlling "wanting" and "liking". So what does this mean for PPU? While you might control your urge for another cookie, knowing you won't enjoy it, an addict's motivation can overpower them even if they don't enjoy the end reward as much.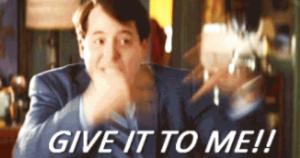 Although addiction to pornography is not something we typically hear about, it can still impede everyday life. People with PPU watch porn even if they don't consciously want to and struggle to quit, even while porn takes over their time. By understanding the connection with addiction we can focus on helping these people, using methods, like unlearning cue associations, that are useful in substance abuse treatment. By continuing to research PPU we can bring people back from the dark pits of never-ending porn.
References
Gola, M., Wordecha, M., Sescousse, G., Lew-Starowicz, M., Kossowski, B., Wypych, M., … & Marchewka, A. (2017). Can pornography be addictive? An fMRI study of men seeking treatment for problematic pornography use. Neuropsychopharmacology advance online publication. doi:10.1038/npp.2017.78.
[Untitled image of Joseph Gordon Levitt in
Don Jon
]. Retrieved October 14, 2017 from http://ew.com/article/2013/09/26/real-don-jons-porn/.
Matthew Broderick Give It To Me gif [Online Image]. Retrieved October 14, 2017 from https://wifflegif.com/gifs/579149-matthew-broderick-give-it-to-me-gif.